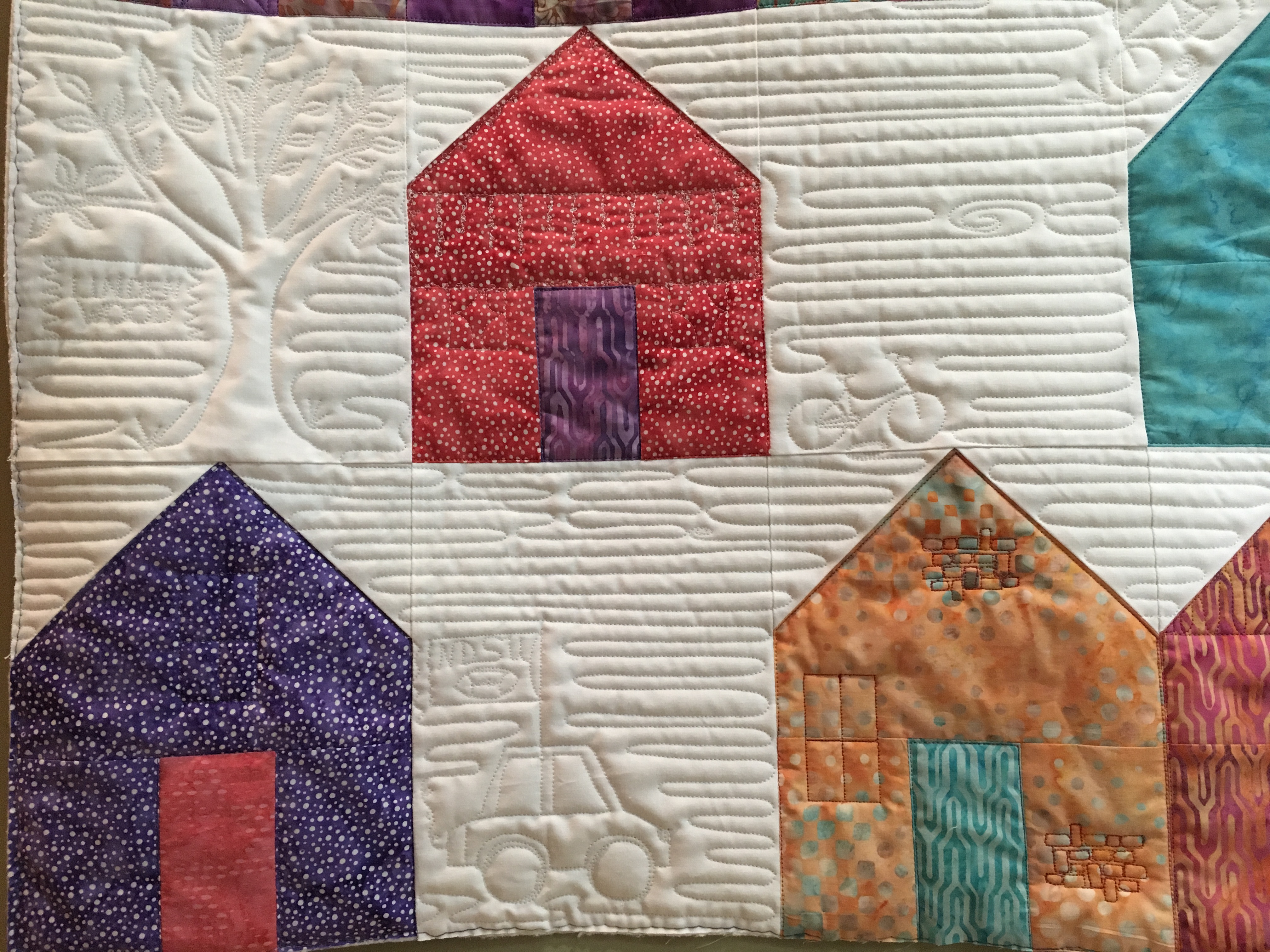 I've been doing mainly free motion quilting for most of these seventeen years, but I upgraded to a HandiQuilter Fusion (24″ deep) with their ProStitcher computerized option a couple years ago, upgraded to Premium as soon as that was available… I LOVE PSP!… and started making Quilting Tutorial Videos a year ago.  If you like the video below, please subscribe to Seder Quilts on YouTube.
Now you have to understand, as an Apple gal, I'm not very good with all the Windows techie stuff… not even a mouse. But I'm a good Artsy~Fartsy Puzzler, and I enjoy thinking outside the box and Outside the Blocks! In this and other posts (and videos) I hope to explain some of the ways you can combine a computerized quilting system with lots of FreeMotion.
I frequently use the ProStitcher to Memorize my free motion stitching, then Computerize it (save & name the design, modify the size, rotate, duplicate, multiply, and/or skew the design~ it is so cool!) and then Seder-ize it (sprinkle in some more FMQ backgrounds and fills).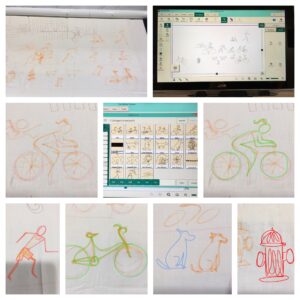 Sometimes I do that on the fly, as I'm quilting… and sometimes I use an extra piece of fabric On the Side (held on by huge magnets) and draw or trace a design, stitch it bigger than needed without thread ~ for best details~ then shrink it down to the perfect size, and let the PSP stitch it exactly where I want it!
FriXion heat erasable highlighters are my preferred drawing tools, often on an old sheet ~thin enough to see through for tracing free clip art off the iPad~, then iron it to erase and use again! I also use them to mark measurements or draw notes in the excess batting… But NEVER use FriXion markers on the actual quilt top. Our cold Minnesota temps can cause the marks to reappear (just iron them off again).
Please watch a short video of this FMQ Drawing Board On the Side process… I hope you find this helpful, or at least interesting and entertaining! Come back to see me again! Tutoluu!