Here are some examples of my work. Click on any photo to see more detail! All my stitching is done on a HandiQuilter Fusion longarm (that means it's a big machine. The workspace is 24″ deep, and up to 120″ wide. It's on a 12 foot frame. Yes, I can finish a King sized quilt for you.)
I love all kinds of quilts… traditional, art quilts, modern, and vintage.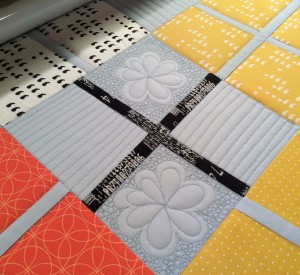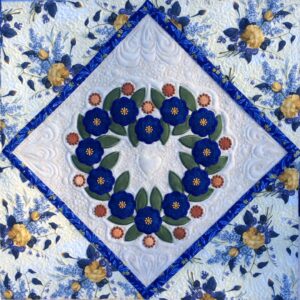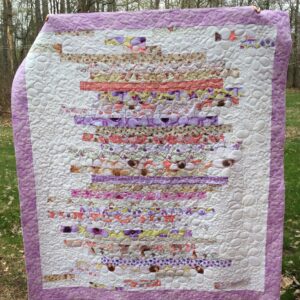 Most of my work is FMQ (FreeMotion Quilting)… that means Hand-Guided… I actually push, pull, wiggle and squiggle that big machine by hand. It is artwork, and therefore, most of it is also custom.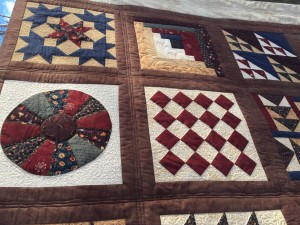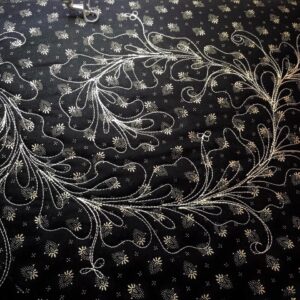 Send me a photo of your favorite deer…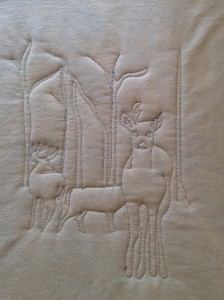 I also offer Computerized quilting. I tell the computer what you want, and it does it. Most computerized quilting is E2E (edge-to-edge, border-to-border, row quilting, or pantographs.)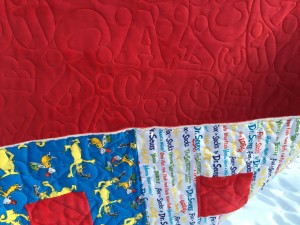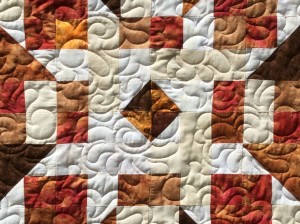 But it can also be customized; identical insets of feathered wreaths, or eagles and Lady Liberty; anything your little heart desires!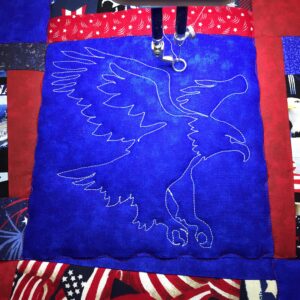 FMQ and computerized quilting can both be used on the same quilt.
The level of complexity can be Standard or Specialty… based on density, difficulty, number of colors of thread changed out, whether or not I use rulers and markings, or need to measure and do a lot of calculating.
Again, this applies to FMQ and/or computerized.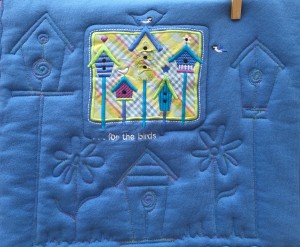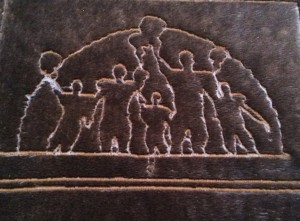 Maybe you don't need anything fancy or difficult, you  just want your quilt put together and finished… Some nice Simple quilting… I can do that, too! Wide open free hand meandering, simple leaves, big happy flowers, or maybe a basic grid so you can try your own FMQ on your domestic machine at home… I gotcha covered, Sweetheart! Or again, my ProStitcher computer can use any design and repeat it, big and open, quick and easy, E2E (edge-to-edge), one color thread, and thousands of designs to choose from. It is affordable and adorable.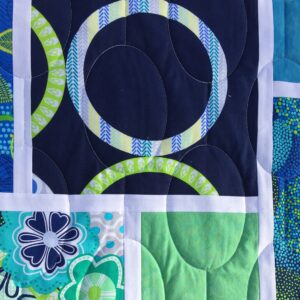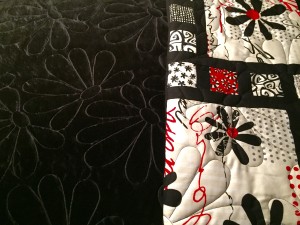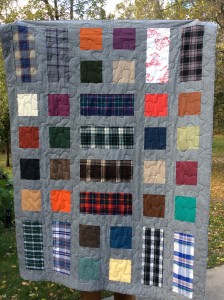 And now… I offer the option for you to upgrade to Spectacular… You'll see, I am artsy-fartsy, and there are some really cool fun techniques… They take lots of thread, and lots of time, but oh boy… there are some quilts that you have spent lots of love and time (not to mention the blood sweat and tears) to piece together, and they just have to have some over-the-top WOW bling quilting… If you want that… talk to me… I can make that magic happen!
Spectacular FMQ

Spectacular FMQ

Bling ~Beadwork

Do you have a really favorite deer? Let me turn your photo into a one-of-a-kind original art quilt!

Binding

Binding is the narrow outer strip of fabric that covers the raw edges. I offer bias binding services, with some options… (Options are nice!)

make and attach by machine (then I press, fold over, press again, and even press the mitered corners for you, so you can finish it by hand at home)
 finsh by hand (blind stitch)
 finish by machine (straight or decorative stitches)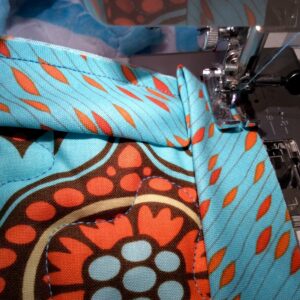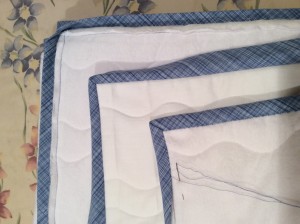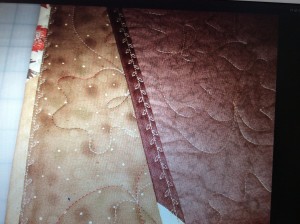 Please contact me about your next quilt. My name is Paola, and I want to be your favorite quilter!