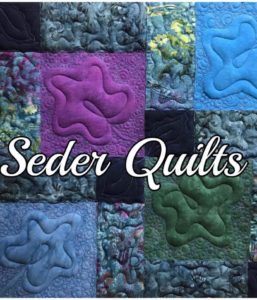 MK invited me to join her Quilters Community, to offer online classes specializing in FMQ on her hosting site… MKQuilts Video Training Store
… I said Yes!
This week has been a rollercoaster of excitement,  late nights and learning curves …
I had no idea how long an upload would take… or why it could not finalize…
but I think the video files are all completed… a few more clicks and they will be available for viewing!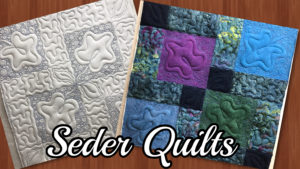 Our introductory video highlights our similarities and differences in how we approach the same Disappearing 9Patch Block …
MK using HandiQuilter ProStitcher Premium Simulation software, then stitching by computer (PSP) …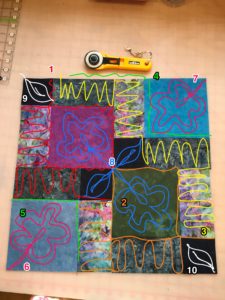 and Paola Jo using Skitch to draw on photos to plan her "crazy awesome Free Motion magic", then stitching it out all Free Hand…
You CAN learn to quilt like this! …using a computer guided system, or totally free hand… or a combination of BOTH! …we offer Oodles of Options!
Grab a cup of coffee or lemonade and a banana bread muffin… and enjoy our intro video… (oops… more computer stuff to upload or download or embed… I'll add it as soon as I puzzle it out again…)   Tutoluu!